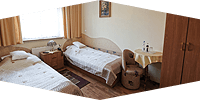 Tani Hotel
Proponujemy naszym gościom tanie noclegi w przytulnych pokojach, wyposażonych w łazienki oraz TV-SAT.
More than 70 rooms
1-4 person
Breakfast in price
Parking in price
View rooms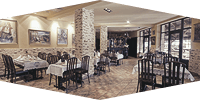 Restau
rant
Our restaurant is serving dishes of the Polish cuisine. We are organizing occasional parties and events for organized groups.
Szeroka oferta dań
Zniżki dla gości hotelowych
Atrakcyjne ceny dla grup
Two spacious, dining rooms for 150 guests
See the menu
Why Teresita?
Monitored parking
free of charge
Free Wi-Fi
throughout the building
1 minute

A4 motorway
Rzeszow, Katowice, Warsaw, Chyzne

6 minutes

Wieliczka
Salt Mine

15 minutes

Krakow–Balice
Airport

15 minutes

Cracow
Center - Old Town